ACT NOW!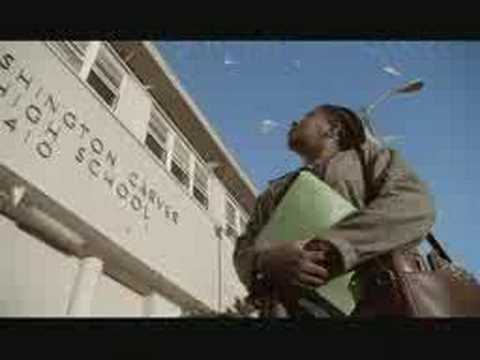 OPPORTUNITY SCHOLARSHIP!!!!!
Act now to contribute to Idaho's Opportunity Scholarship Fund. It's easy! Just check the box on your Idaho tax return designating a portion of your refund to the Opportunity Scholarship. Your donation will help hundreds of Idahoans in their quest for post-secondary education. Higher education leads to better jobs, a stronger economy and a more viable citizenry. Everyone benefits from education. Donations are needed now more than ever. Give a fellow Idahoan the Opportunity to better themselves and their community through education.
Tax time is your Opportunity to change lives!
According to the latest report from the U.S. Chamber of Commerce, "In a world in which American students must compete globally, and in which 90% of the fastest growing jobs will require some post education...the goal must be that each and every student completes high school equipped for college or for a skilled rewarding position in the workforce".
Most students face two important questions: Can I really go on to higher education with the grades I have? Can I afford to go to college? If you hear yourself saying "no" to either of these two questions, think again. Maybe all you need is to know the right guidance information about what options are available to you. Misconceptions about the cost of college and the admission process can keep you from achieving your dreams.
Take action and prepare by knowing how to plan, apply and pay for school.
For example: Did you know that Idaho offers free academic preparation, college selection and planning, and career counseling training to eligible students in grades 8 -10 who are the first generation in their families to attend college or who otherwise couldn't afford an education past high school? Click here to find out more. http://www.sde.idaho.gov/site/gearup/resources.htm
KnowHow2Go offers a variety of step-by-step information about going to college appropriate to your school year. For example, KnowHow2Go will guide you through the process of placement tests like the American College Test (ACT), the Scholastic Assessment Test (SAT) and/or COMPASS, Computerized Adaptive Placement Assessment and Support System. The "Explore Your Options" links you to financial options and information about completing the Free Application for Federal Student Aid (FAFSA). Idaho wants you to succeed and offers broad access to guidance information. Each partnering link is here to help you achieve your goals.
Make informed decisions about where you would like to go. A pdf version of Higher Education in Idaho 2011 publication can help you discover the possibilities for life after high school right here in Idaho. If you've decided to attend college, or even if you're not sure yet, you'll find this publication a helpful planning guide as you prepare for the career of your dreams. In the publication you'll find information concerning some of Idaho's public and private and for profit institutions. Idaho also has a number of other educational institutions both for-profit and not-for-profit that provide educational opportunities to Idahoans. To the right of this page you will find links to Idaho institutions. The links provide information concerning degree granting institutions, their programs of study, academic admission standards and information about life on their campus.
Learn what you need to know BEFORE you start. In addition to meeting minimum GPA for the selected college(s) you're considering, graduates from accredited high schools in 1989 or later must complete a specific set of college preparatory courses. If you are still in high school, you can find out what classes to take for your selected college(s) by contacting the admissions office. Remember, preparing for college means taking the tough classes now**. Additionally, high school grads can find some great preparatory information by clicking on the Career Information System eCIS website. My CIS Portfolio can save your favorite information and help you to establish a career plan and a year-by-year education plan.
HS Dual Credits!
Did you know that you can earn FREE college credits while you are still in High School? The College Access Challenge Grant helps to fund some college courses to low income and first generation students. Talk to your high school counselor or call the Idaho State Board of Education at 208-332-1596 to find out how you can apply. For additional information, check out the Dual Credit web brochure above on the right.
Source: Leaders and Laggards: A state-by-state Report Card on Educational Effectiveness, Institute for a Competitive Workforce (ICW), U.S. Chamber of Commerce, Washington D.C. 2007
Taking the Tough Classes Now! is a campaign sponsored by KnowHow2Go.org: American Council on Education; The Ad Council: and the Lumina Foundation for Education
*Some of the institution included on this Idaho State Board of Education website or within the Higher Education in Idaho 2010 publication are considered for profit or not for-profit institutions. Since The Idaho State Board of Education does not have governing authority over for-profit and not for-profit institutions, the inclusion of these schools on this website or in the Higher Education in Idaho 2010 publication does not constitute an endorsement from the Idaho State Board of Education. For-profit degree-granting institutions registered in Idaho are granted permission to operate in Idaho pursuant to Idaho Code 33-2402 and 33-2403 and Administrative Rule 08.01.11 However, the Idaho State Board of Education has no direct oversight regarding transferability of credits, coarse offerings, or course content that for=profit degree granting institutions offer.