Why Pursue Higher Education?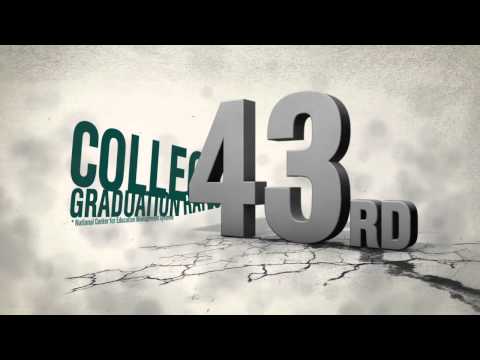 The answer won't impress you until you realize some facts.
The fact is, pursuing higher education offers more career choices and gives you the potential to maximize your long-term financial future. With more earnings and more career choices, you can expect opportunities to do what you've dreamed of doing; you increase your potential to discover new dreams and create new opportunities you never imagined possible.
On a practical level, higher education is a consideration facing all Americans. In his first address to the joint session of Congress, President Obama stated, "Right now, three-quarters of the fastest growing occupations require more than a high school diploma…" (February, 2009). More than ever, we need a well-educated American workforce.
But what does that mean to you? You've worked hard in high school for 12 years and all you want is to find a job you enjoy that pays well. Did you know that you can expect more earnings per year through specialized training or completing a two-year or four-year college degree than you can expect to earn with less education? Here are some 2010 statistics reported by the Idaho Department of Labor:
· The average Idahoan with a two-year associate degree or other vocational training currently earns about $19.91 an hour – that's around a 57% higher wage than the Idahoan who has not continued his/her education past high school.
· In Idaho, $26.49 is the average hourly wage for an Idahoan with a bachelor degree. Click here and see for yourself what the possibilities are.
Of course, continuing your education offers so much more than additional career options and better wages. But in tough economic times, more and more Idahoans are realizing they need to increase their knowledge and marketable skills through higher education to meet the needs of their family, their state and the world.
Making the choice to continue your education beyond high school is one of the biggest decisions of your adult life. Almost every student has concerns and questions - and possibly some fears - that cause them to not take the first step. Maybe you think you won't succeed; maybe financing higher education is beyond what you can afford right now. Perhaps no one in your family has ever gone to college before, or you just don't know how to get started. You are not alone. Whatever the reason that stops you from pursuing higher education, there are people that can answer your questions, help you connect to resources and find out information. Just remember, the more informed you are the better your decisions.
Idaho's educational options are as varied as the schools themselves, but finding the information that is right for you doesn't have to be difficult. The goal of this site is to bring together informational web sites to help you prepare for a post-secondary education. You will find information that helps you to know how to go, apply for the Federal Application For Student Aid (FAFSA), attain other financial aid and scholarship information, provide a calendar with state events and preparatory test dates for SAT, ACT and COMPASS as well as connect you to other educational and career sites designed for both students and parents alike. In addition, you'll find a link to Higher Education in Idaho 2011. This publication is designed to provide a closer look at Idaho's degree granting public and private post-secondary institutions. Navigate through these web pages, listen to the videos, connect to other links, and discover why pursuing higher education in Idaho might be the right path to take. The path you take may be short or long. It may be steep or gradual. It may even start one direction and later veer in another direction. One fact is certain; higher education widens the road to a successful future. And the first step can begin right here in your own backyard. Go on Idaho… discover your dreams!
SOURCES: Video and source link by permission of J.A. & Kathryn Albertson Foundation and the Idaho Department of Labor
All links used in this site are used by permission. You will be leaving this webpage when you connecting to an external link. All links and their content are beyond the control of the Idaho State Board of Education. The Idaho State Board of Education does not endorse any commercial product sold by any external link. We will try to ensure that all external links are clearly labeled.